The Speaker Group has established affiliate relationships with resources of the highest quality and subject matter expertise to augment our core competencies. Among these relationships are: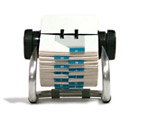 RESOLUTE CONSULTING GROUP
www.resoluteconsultinggroup.com
A consulting firm that provides an exclusive venue for senior leaders, high net worth individuals and their families, and high visibility professionals as they address complex and sensitive leadership, work/life and career issues. With a core focus on Authentic Leadership, Resolute Consulting Group is retained by businesses, organizations and by private clients whose needs require a relationship beyond the scope of traditional organization consulting or outplacement firms. Each engagement the firm conducts is based strictly on individual merits. The firm does not offer any pre-packaged programs.
---
TALENT CONCEPTS
www.talent-concepts.com
A consulting and staffing outsource company that works with clients to reengineer their process, develop technology solutions and ultimately take over and manage the hire administration and recruiting functions.
Talent Concepts target client is a company with 1000-5000 employees with a decentralized HR model and manual recruiting process. This type of client will see immediate results across all product offerings. Today, Talent Concepts is consulting and managing outsource engagements for a global analytical services company, a global petrochemical company and prominent financial institution in the southern United States.
---
SHIRLEY GARRETT, EdD
www.shirleygarrett.com
A professional speaker, author, facilitator and presentation skills consultant who helps her clients create a new sense of spirit and focus in the workplace and community. Her presentation delivery style is light-hearted, yet sincere, as she weaves personal anecdotes, humor, and a touch of magic into her programs. Shirley is a popular keynoter, workshop leader, and retreat facilitator who speaks to associations and organizations throughout the country.
Clients that Shirley works with walk away with a new perspective, and have fun as they laugh, learn and plan for the future. Presentations are designed to give people a "lift" and encourage a fresh approach to life and work. Shirley's gift of normalizing life/work stressors helps the group "let go" and become ready for participating and learning. Through interactive exercises and relative anecdotes, participants make the transition back into their worlds armed with "ready to implement" ideas, techniques and plans.
---
A TAP WATER GIRL IN A BOTTLED WATER WORLD:
Reflections on Belonging and Believing
www.tapwatergirl.com
In this award-winning book, Shirley Garrett chronicles her coming-of-age experiences through the eyes and voice of an orphaned child, a southern girl, and an evolving woman. Don't be surprised if these reflective fantasies, fears and foibles trigger your own memories of the innocent, yet poignant moments that define your life. These humorous, evocative, and heart-warming anecdotes capture the essence of our universal yearning to belong and believe. The Speaker Group is proud to be the publisher of this wonderful book's second printing.