about the speaker group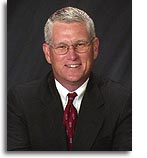 Alan Speaker
is Founder and President of The Speaker Group, where his projects have spanned all domains of HR and his clients have been companies in a broad range of industries. Speaker has more than 25 years of human resources and business management experience.
Speaker was Senior Vice President of Synhrgy HR Technologies, Inc. where he was responsible for business development, account management and strategic consulting. He was previously Executive Vice President Human Resources at Colonial BancGroup in Montgomery, Alabama and Vice President Human Resources at Burlington Northern Railroad in Fort Worth, Texas, where he handled a variety of responsibilities and functions including staffing, compensation, performance management, employee benefits and services, human resources planning, employee relations, human resources information systems, payroll and employee assistance services. Speaker has also served as Interim Vice President Human Resources for a number of companies.
Speaker received a Bachelor's of Science in Business Administration from Samford University and a Master's of Business Administration from The University of Alabama. Speaker is certified as a Senior Professional in Human Resources by the Society of Human Resources Management and is a member of World at Work and the Atlanta Area Compensation Association.